In today's highly competitive environment with even shorter product/service life cycles, it is extremely difficult for a business to stand out. In order to break through this noise, it is highly important for a brand to have a marketing strategy that is creative, ROI driven and scalable, something that can help with customer acquisition in a sustainable way.
This new and powerful way of building a marketing strategy is called Growth Marketing.
Whether you're looking for high-level marketing strategists or in-the-trenches experts, we're available for 24×7 to tackle all your growth-related needs.
There's not a channel we haven't mastered or a conversion optimization we haven't tested. Whether it's B2B or B2C, digital marketing is our bread and butter. Channels we typically manage include Google Ads, SEO, Facebook & Instagram, Snapchat, Pinterest, Affiliate, and LinkedIn.
"Our team of technical experts have everything that you need to deliver awesome results"
Utilizing a budget to its fullest extent can be tricky and time-consuming. We use your spend, impression, and acquisition data to build a model that will handle this process for you. We will build a model that can balance how you distribute your budget across channels, locations, campaigns, and mediums to optimize your key metric, whether that's brand reach, ROI, or CPA.
Our growth hacking strategies are backed by data. We define your customer acquisition cost(CPA) and your customer lifetime value(LTV) ad and map your return on ad spend to make sure that you get a maximum ROI. We set up a basic analytics framework for all the digital properties like websites, social media platforms, Applications, CRM and any other marketing technique.
Our marketing team is highly experiment-driven which means that we will always test a hypothesis before putting a large budget on it. For example, we'll test different target groups, creatives, etc on the same channel to find out which strategy is working better for your business. We are constantly experimenting with new concepts to bring you the best strategies for your business.
Paid Customer Acquisition
We will help you drive traffic through paid mediums by going deep wherever the opportunities are: Google Ads, Facebook, Instagram, Youtube, LinkedIn, and other paid mediums. We turn your campaigns into growth engines by securing the lowest possible CPAs.
We put a unique tracking strategy for digital campaigns and all digital platforms. This strategy is in two forms ongoing and campaign specific. We acquire data on relatable metrics and match them with benchmark data.
With our conversion optimization strategies, you get:
Campaign performance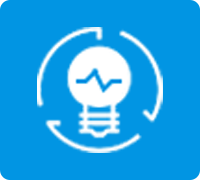 A/B and multivariate testing
Real-Time & retrospective campaign reporting
Channel performance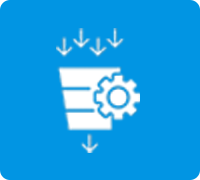 Conversion metrics
Milestone Tracking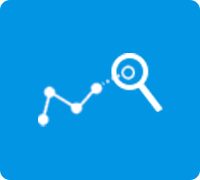 Campaign predictions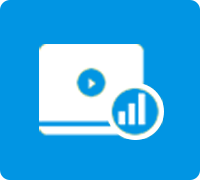 Channelytics
Why Our Clients Choose Us

Growth Experts
Our team of marketing experts has worked with top-tier companies across the globe helping them achieve their globes in a sustainable and scalable way.

Challenge Driven
We are a company that believes in having a growth mindset. Point us to a challenge and we will provide you with a solution.

We don't just execute, we come up with ideas
We proactively come up with new strategies for you to build more revenue on top of our existing growth strategies.